Some users installing SOAPSonar may encounter the following error: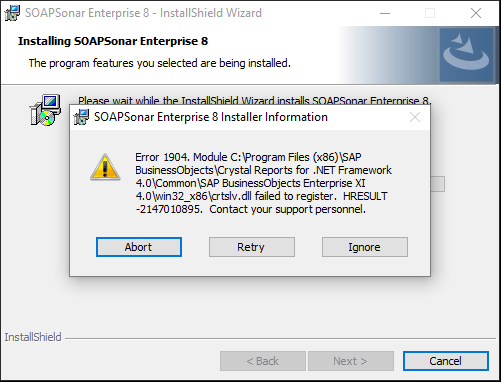 To resolve this problem, please download and install the vcredist_x86 prerequisite for SOAPSonar. Then run the SOAPSonar installer again and there should not be any further issues.
Note that the install and license activation should be done with full Admin rights.